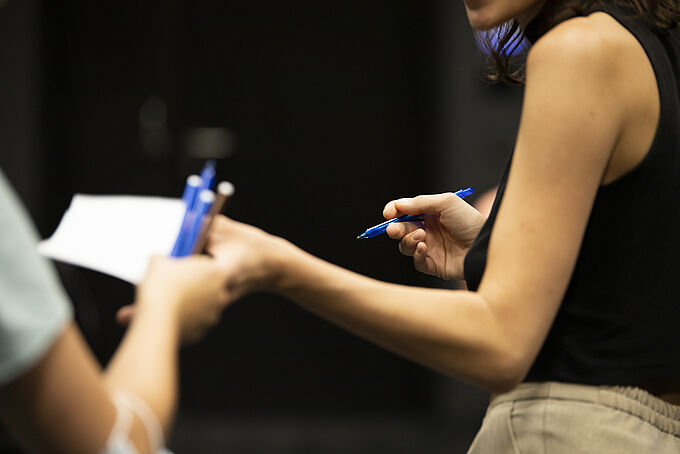 TAKING PART, COMMUNITIES and OUTREACH at the LOFFT
The LOFFT is a place where audience and art interact with each other, creating opportunities for encounter where dance, theatre and society can be considered away from the stage.

Analogue and digital spaces of interaction, where people can reflect, discuss and share experiences together. Between theory and practice, diverse needs can be addressed: the haptic, practical, discursive, the critical, the complicated and the easily accessible. In the form of talks, workshops, parties and explorations away from the theatre, we encourage independent discovery of the performing arts. Because theatre only becomes possible through the audience.

If you have any questions, please contact Laila Grümpel (sick leave cover) via email at vermittlung@lofft.de or +49 (0)341 355 955 - 17.