WERKSTATT PLUS: FLYING STORIES OF OUR MOVING FEET
J.A.S. (LEIPZIG/BRÜSSEL/BERLIN)
WERKSTATT PLUS: FLYING STORIES OF OUR MOVING FEET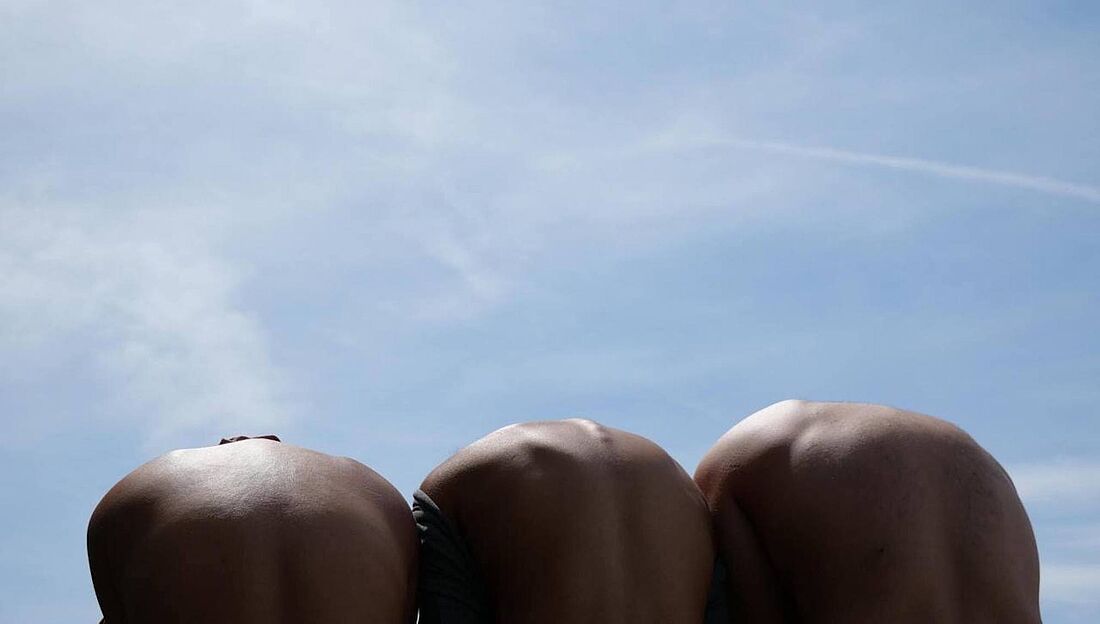 Wheelchair accessible
Audience Talk on 20.09.22 for Bi_PoC only.
Note: In the performance strobe light and haze will be used, also ther emight be possible darkness and possible crowded space.
Dates
The aesthetics of our bodies are deeply colonized, this performance looks at the influences of ancestral and non-Western civilizations.
On the 20th, the Bi_PoC Performance Collective J.A.S. will hold an artist talk inviting exclusively our Bi_PoC audience (Black, indigenous, People of Color // people who are affected of racism). The intention is to provide a safer space for exchange and the Q&A regarding the performance. We are looking forward to it!
---
A production by J.A.S. in cooperation with Werkstattmacher e.V. and LOFFT – DAS THEATER. Funded by the city of Stadt Leipzig – Cultural Office.
BY + WITH Senja Brütting, Jorge Bascuñan, Yasmine Deroui WORKSHOP MAKERS Immanuel Jork, Jasmin Lein PHOTO Yasmin Deroui
Prices
Regular: 9,— €
Reduced: 6,— €
Soli Price: 15,— €
Past dates
Monday, 20:00
LOFFT – DAS THEATER, Studio
Tuesday, 20:00
LOFFT – DAS THEATER, Studio
Wednesday, 20:00
LOFFT – DAS THEATER, Studio