Do you feel like dancing? We are looking for you.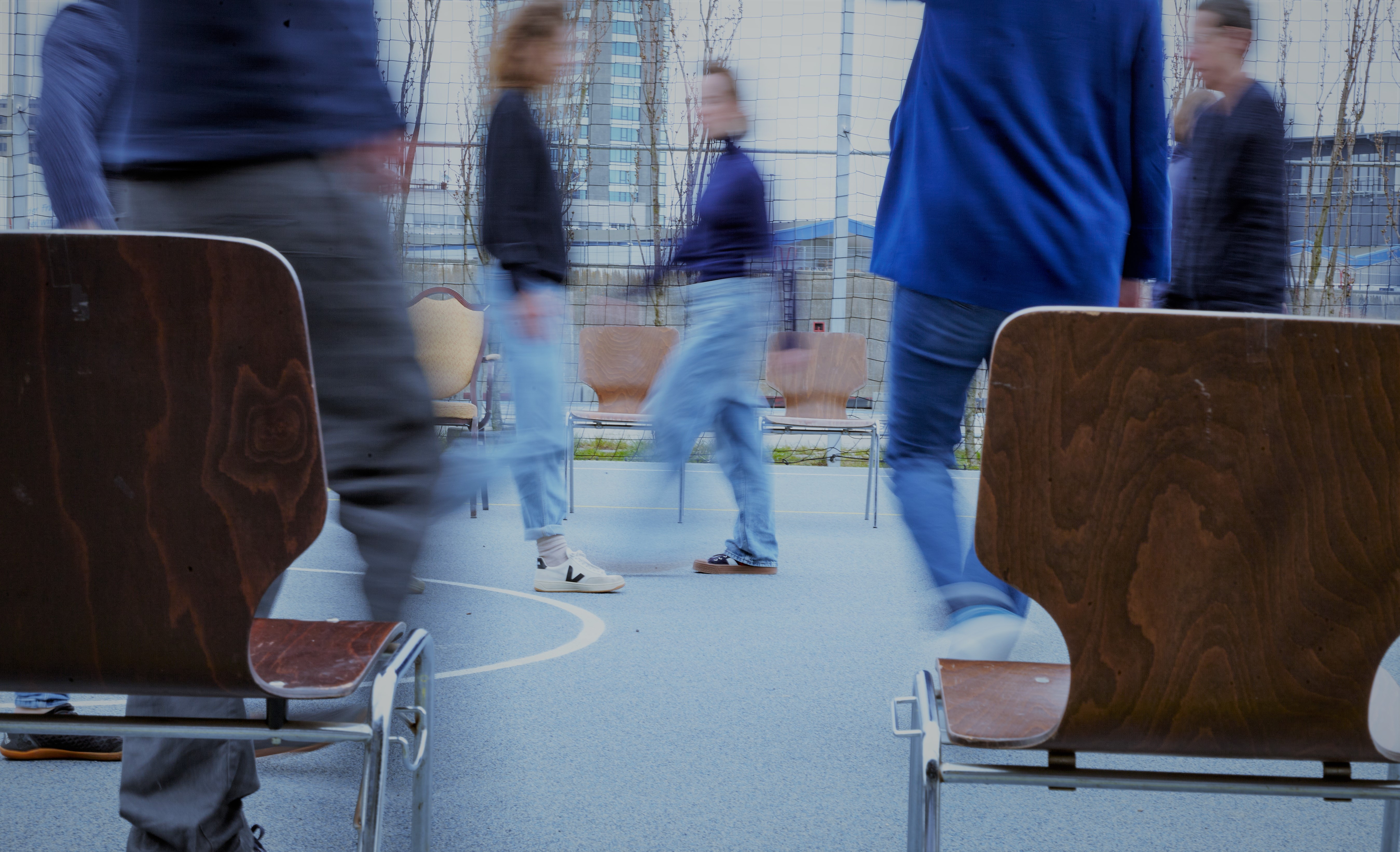 Patricia Carolin Mai's new piece questions that moment of encounter, however brief: Will I need dance in order to touch my counterpart, or conversely, touch in order to dance with my counterpart?
The intergenerational group piece by the Hamburg choreographer is about exploring the desire to want to touch each other in dance, or to claim touching versus being touched for oneself, starting with the unspoken expectations of a couple dance.
Patricia Carolin Mai is working for the third time in a row with a large group of people of all ages whose profession is different from dance and whose different, very personal view of the body and closeness is called for.
After the premiere in May 2022 at K3 | Tanzplan Hamburg, performances will follow from September 09 at LOFFT - DAS THEATER Leipzig.
If you are interested in an intensive and professional body practice with final performances at LOFFT - DAS THEATER Leipzig, then get in touch! You don't need to have any previous dance experience to join, all people are welcome.
CONDITIONS OF PARTICIPATION
Participation is free of charge | Regular and mandatory participation in all rehearsals and performances is required. Each participant receives professional physical and dance training throughout the entire period as well as the experience of working on an exciting stage play.
REHEARSALS AND PERFORMANCES
All rehearsals take place at LOFFT - DAS THEATER on the grounds of the Spinnerei Leipzig (Spinnereistraße 7, Halle 7).
Rehearsal times August/September 2022:
Tu, 30.08.2022 | 15.00 - 18.00
We, 31.08.2022 | 17.00 - 21.00
Th, 01.09.2022 | 17.00 - 21.00
Fr, 02.09.2022 | 17.00 - 21.00
Sa, 03.09.2022 | 11.00 - 18.00
Su, 04.09.2022 | 11.00 - 18.00
Tu, 06.09.2022 | 17.00 - 21.00
We, 07.09.2022 | 17.00 - 21.00
Th, 08.09.2022 | 13.00 - 22.00 Uhr | Dress rehearsal
Fr, 09.09.2022 | 13.00 - 22.00 Uhr | Leipzig premiere
Sa, 10.09.202 | 13.00 - 22.00 Uhr | 2. performance
Su, 11.09.2022 | 13.00 - 20.00 Uhr | 3. performance
HOW DO I REGISTER?
Send an email with the keyword UND SO KAMEN WIR ZUSAMMEN to info@patricia-carolin-mai.de by 06/30/2022!
Please include your name, age and phone number!
In addition, briefly describe if and what dance experience you already have.
After the registration deadline you will receive an email back.
For further information please visit: www.patricia-carolin-mai.de
We are looking forward to seeing you!
Patricia Carolin Mai & Team